My totally awesome hubby of 19 years got me these awesome artisan earrings! EEk! Now, I don't get excited about jewelry often, but these are breathtaking! Love them! and him! He is so thoughtful!
Okay, so, if you want to see this artists other amazing work, check out her BOLDB Etsy page!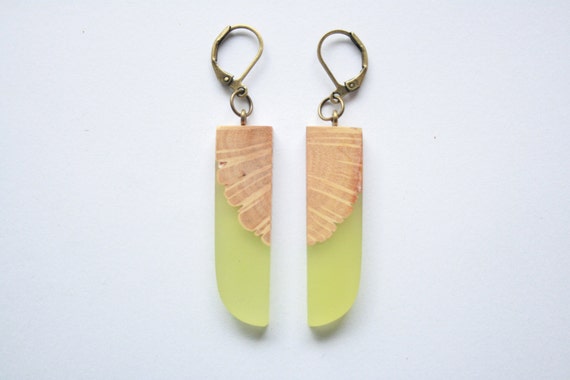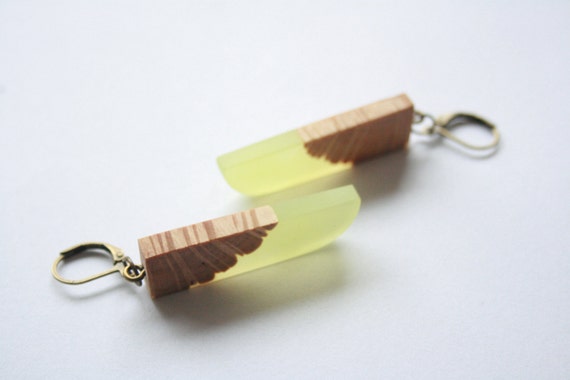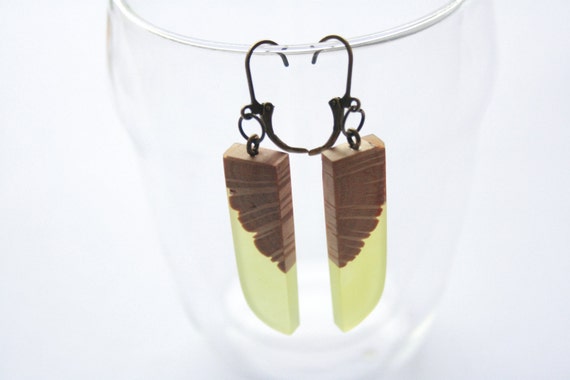 The care instructions that I received from Britta:
The best way to clean the wood and resin would be with conventional spray cleaner which you first spray on a cloth and then clean the surface with the cloth. Later you can put 1 or 2 drops of vegetable oil on a cloth and rub it in ( not too much). This makes the wood and resin look more shiny.
To clean the earring hooks a disinfection spray which you can usually get from jewellery would be a good choice.